MORE THAN A TOOL
Smart Assistive Technology
Introducing the Smart SquareGlow Flasher - A Wi-Fi enabled device that offers an innovative solution for those with hearing loss. Our system features a flashing light alert, ensuring that you never miss an important message again. In addition, it also includes all the features you would expect from a smart home product such as customized scenes, notifications, and lighting control, accessible via an app for iOS and Android devices. With its unique flash-based alert system and remote, app-based control, the Smart SquareGlow Flasher ensures that you stay connected to your home and loved ones, no matter where you are.
Double Alerts: Flashing Light and Notifications

Customize your ambiance with personal scenes

Control multiple devices with one tap
Efficient device sharing for caretakers, staff and family

Security and tranquility

Set schedules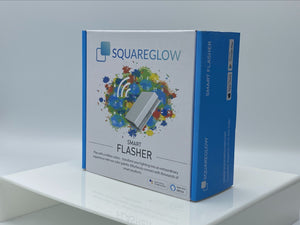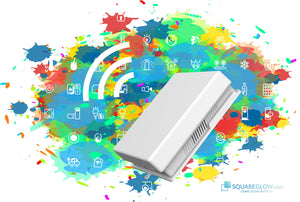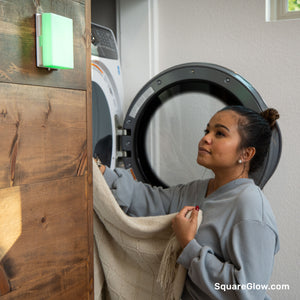 Product image 1

Product image 2

Product image 3
Product image 4

You can add additional accessories or receivers from our store at any time. These receivers and accessories can be added to your existing system or used to create a new system that works with existing systems. Upgrade your home with SquareGlow's Smart assistive Wi-Fi technology today!
Experience the latest in smart home technology with our SquareGlow Receiver. To fully utilize its capabilities and assistive features, including doorbell alerts, SOS signals, and incoming call notifications, purchase the SquareGlow Receiver and the following Square Accessories. This package includes:

⦿ One Smart Flasher One
⦿ 10-foot Micro USB cable
HOW IT WORKS
Register your products:

Start by registering each device in the SquareGlow App by following the on-screen prompts.
Easily personalize your control: With the SquareGlow App, register your products, control all SquareGlow receivers, window sensors, door sensors, doorbells and more, right out of the box – with no hub needed. Adding additional accessories to the app is as easy as 1, 2, 3.
Take control, even when away: With our smart home device control, manage your home from anywhere, whether you're on the road or on vacation. Never worry about the safety of your home or loved ones, know that you're always in control.




Patrick McMullen
I bought this last month and it helps so much with accessibility at home. Lots of features and great support, using it all the time!
RELATED PRODUCT
Compatible Accessories