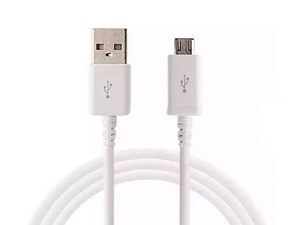 Features:
Universal Compatibility: Micro USB
Cable length:10 feet length is optimal when you don't want to keep having to replace new flasher batteries or want to make flasher a little brighter. 
Fast Charge and Data Transfer: Sync and Charge simultaneously at fast speeds on your Micro USB compatible devices. 
Take advantage of this low price Micro USB cable! 
*Compatible with Micro-USB device, Ie., Nook Color (Barnes & Nobles), Amazon kindle fire, / Kobo VOX Digital Ereader, Kobo Arc, Kobo Touch, Kobo Glo, Kobo Mini, Kobo Aura Hd Ebook /, PDAs, eBooks, digital cameras