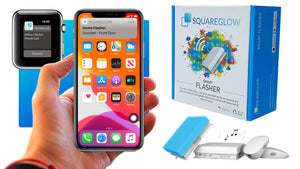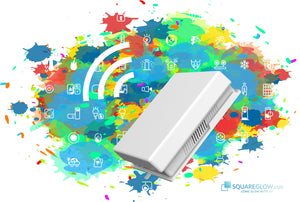 Product image 1
Product image 2
Product image 3
Introducing SquareGlow's Smart Assistive Wi-Fi Technology, a Home Kit solution that gives you a head start with receivers and accessories included in the starter kit, allowing you to control your entire home of SquareGlow Smart Lighting products from anywhere, using the SquareGlow App, available for iOS and Android.
Our technology is built with a guarantee up-time feature which means that it will still flash even when there is no internet connection, maximizing your safety. Stay informed and secure with our unique feature, that alerts you with both notification by phone or watch and flashing light, specifically designed for people with hearing loss, ensuring that you never miss an important message. This feature will alert you to any activated SquareGlow accessories by both flashing light and notification.
Easily personalize your control by creating custom scenes, setting schedules, and controlling multiple accessories at once – even when you're away from home.
Getting started is easy, simply register your products in the SquareGlow App and follow the on-screen prompts, you can also add on additional accessories using the SquareGlow App or purchase more receivers and accessories from our store at any time to upgrade your home as your needs change or grow, to keep your home connected and secure.
This package includes:
2 Smart Flashers
1 Doorbell
1 Phone/VP Signaler
2 10-foot Micro USB cables
2 USB adapters
A mount kit
This package will give you a head start, with the ability to expand your system with additional receivers and accessories before you need to control your entire home with SquareGlow's Smart Assistive Wi-Fi Technology.